Memorial Nature Based
Pier 5 Park for all!
Earth Day Celebration
April 22
Pier 5 – Charlestown Navy Yard
on the Harbor Walk
Earth Day is a dedication to – Invest in the Planet!
Fun for all – Refreshments, Games, Learning and Play Activities!

Building environmental democracy, to diversify, educate, and activate. Growing out of the first Earth Day (1970), the Earth Day organization is the world's largest environmental movement and civic observance including 1 billion participants annually, 150,000 partners in 192 countries.
Engaging and educational for all ages!
Investing in One Another.

Bringing together communities to advance the capacity to make change!

Engaging neighbors with play, learning and demonstrations

We depend on one another to bring out the best in each of us to realize a safe, healthful environment for future generations.
Would you like to participate in any way? Be creative!
Museum of Science
EiE is the award-winning curricula division of the Museum of Science, Boston.

Our mission is to create a generation of problem solvers by designing Science, Technology, Engineering, and Math (STEM) learning experiences that surprise, delight, and inspire lifelong learners. We encourage all children, including those from underrepresented and underserved groups, to envision themselves as engineers—scientists, mathematicians, biochemical engineers, computer scientists and so much more.


Boston Climate Action Network
BUILDING COMMUNITY POWER FOR CLIMATE JUSTICE
BCAN organizes Boston residents and collaborates with other social justice allies to advocate for climate justice and urgent action on the climate emergency by the City of Boston and other policymakers. The BCAN organization is 501(c)3 nonprofit. BostonCAN.org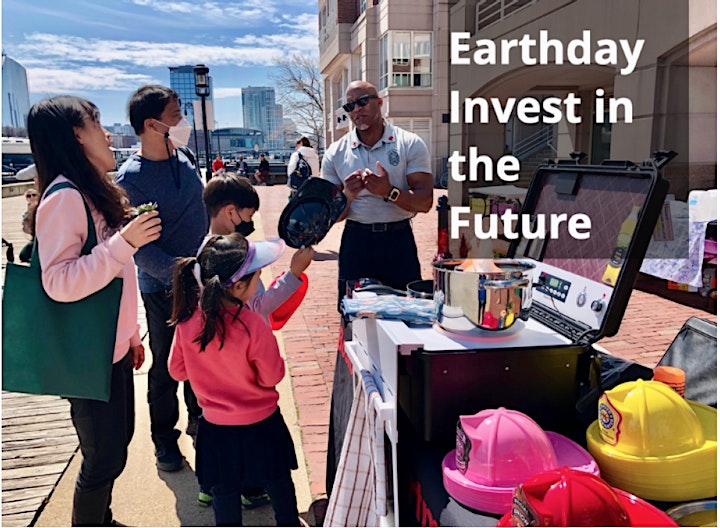 No Plastics Please!
Please remember to bring your travel canteen/mug to the celebration of Earth.
We have a drinking water truck available for water refills free.
Support of the Boston Water and Sewer Commission.
We are seeking new biodegradable, reusable mugs and canteens. Any donations are greatly appreciated. (leftovers from trade shows?)
BWSC will provide small paper cups.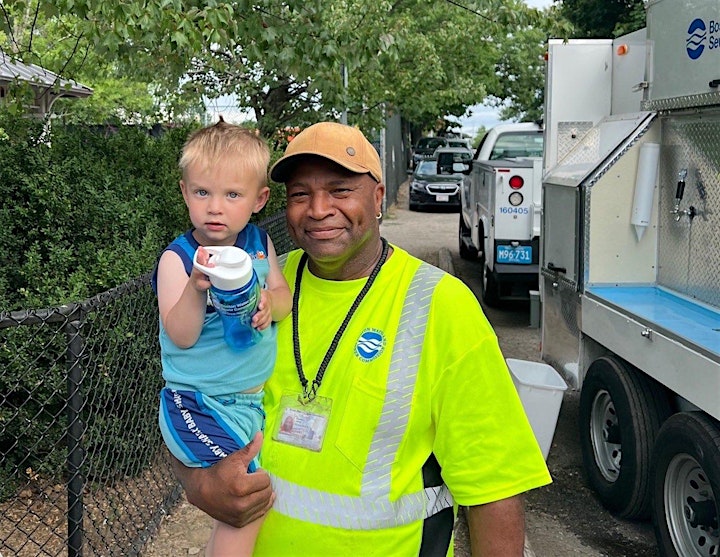 Hosted by the Pier 5 Association community nonprofit organization dedicated to socio-ecological equity, justice and saving Pier 5 to be a nature based Memorial Public Park instead of condominiums amidst a massive population increase and diminishing canopy.
NOAA Atlantic Marine Endangered Species Art Contest and other activities!
National Oceanographic and Atmospheric Administration
We're honored by the participation of NOAA! Activities include the 50th Anniversary of the NOAA Endangered Species Act art contest. Artwork should highlight one or more marine endangered or threatened species from the New England/Mid-Atlantic region of the United States. You can create your painting at the Earth Day celebration or, please send entries as images or pdf files to: nmfs.gar.es-art-contest@noaa.gov.
The deadline is April 24th

The MBTA Mobility Center
The Mobility Center provides a range of MBTA tools at no cost, including assistance applying for reduced fare passes. We are available to anyone looking to explore accessible transit options and other community transport resources.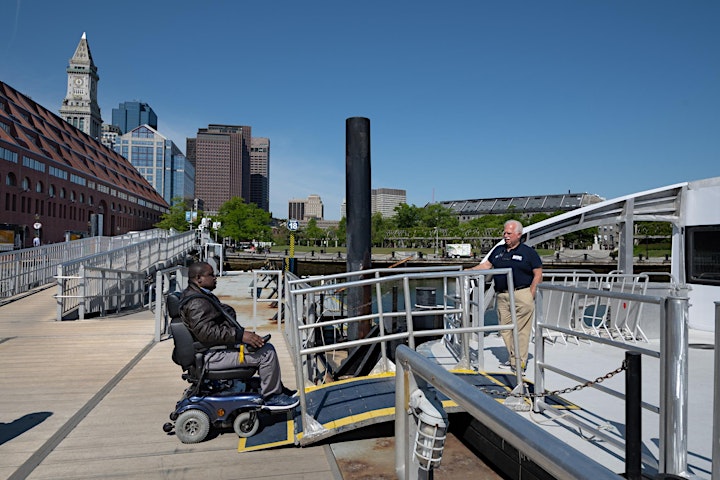 Head of the Boston Harbor
The Charlestown Navy Yard is located at the Head of the Harbor on the Boston Harborwalk at the foot of Bunker Hill neighboring USS Constitution Museum, Korean War Memorial, Courageous Sailing Center and Freedom Trail offering Vast Sky Views to the Islands and the Downtown Skyline!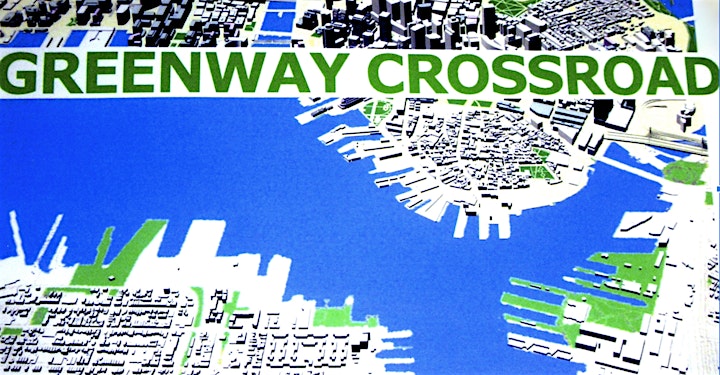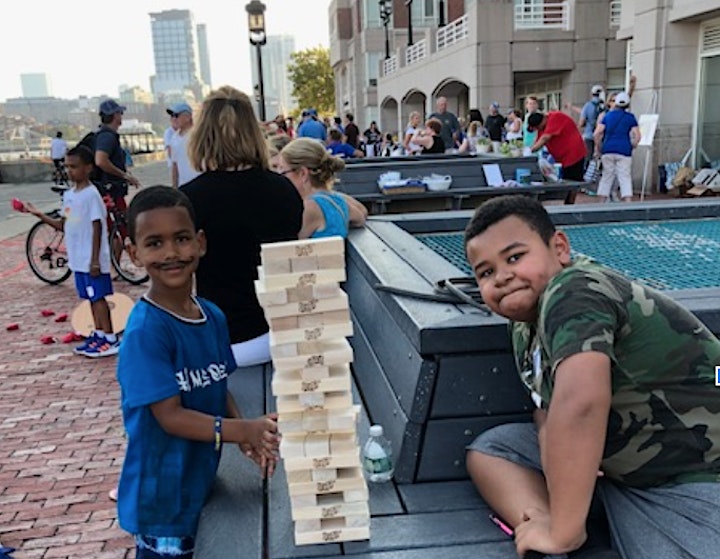 Grasshopper Geography
Rob Szucs makes inspiring artistic maps with scientifically accurate cartography for both decorative and educational purposes. All proceeds support the Pier 5 Association 501c3.
In partnership with community organizations we provide waterfront experience, music, arts, crafts, history, and educational activities reaching about climate change and one another.
What started as an effort to save a historic park, has evolved into a social and ecological justice initiative!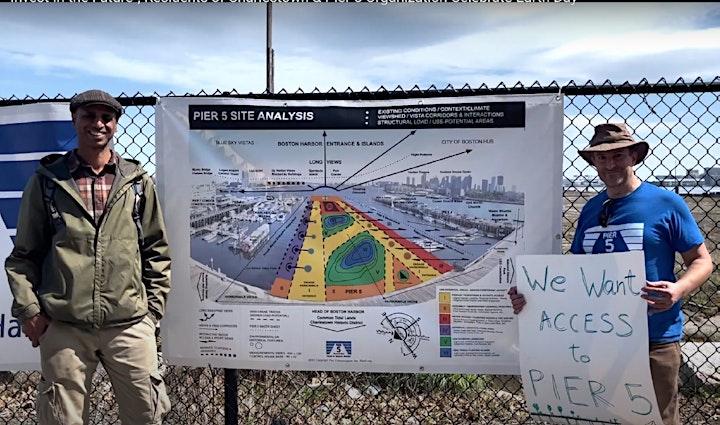 Pier 5 Association Team T-Shirts!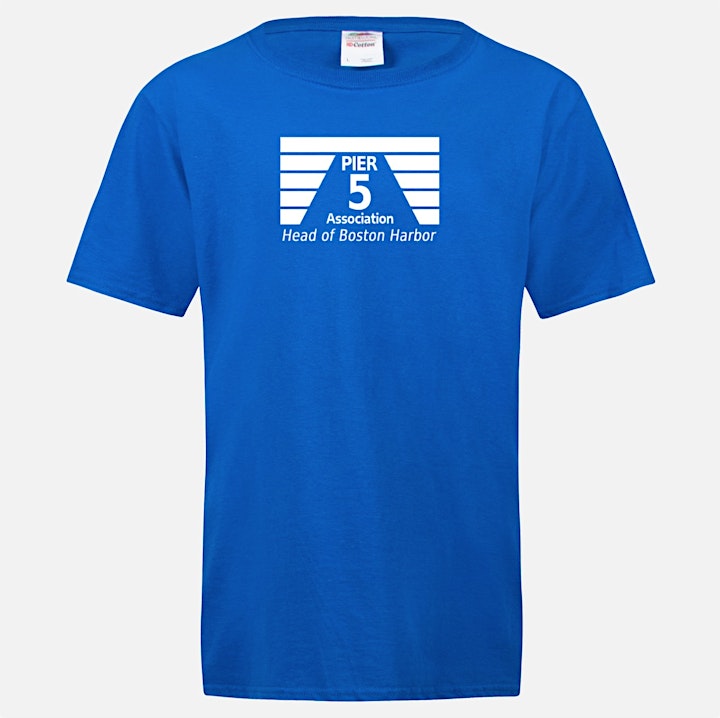 Tags